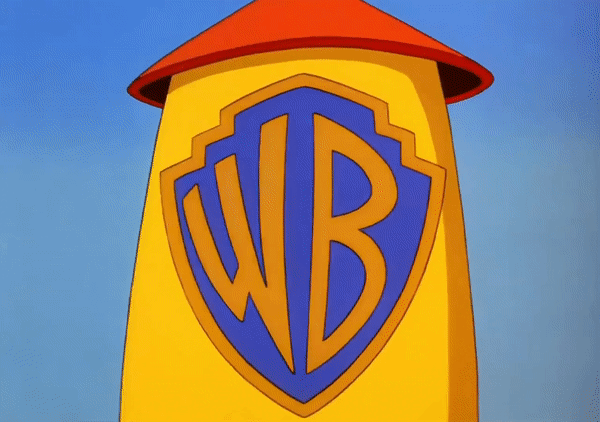 Last line
Yakko: Candy caney...

Trivia
The Christmas Tree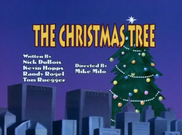 Written by Nick DuBois, Kevin Hopps, Randy Rogel and Tom Ruegger
Directed by Mike Milo
Synopsis
Slappy's tree is chosen as the Christmas tree to stand in Rockyfeller Center in New York City.
Trivia
Punchline (Part 1)
Synopsis
In this first parody of Nightline, Ted Foppel holds a discussion on the age-old question "Why did the chicken cross the road?" with his special guests Chicken Boo, Pinky and the Brain, the Goodfeathers, and Runt.
Trivia
Prom Night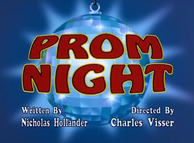 Written by Nicholas Hollander
Directed by Charles Visser
Synopsis
Katie Ka-Boom is looking forward to her school prom, but her family is surprised at how many demands she makes and she explodes when they cannot agree on a curfew.
Trivia
Punchline (Part II)
In the second "Nightline" parody, Ted Foppel holds a discussion on "Which came first, the chicken or the egg?" which Chicken Boo automatically answers.
Trivia
Cast
| | |
| --- | --- |
| Voice Actors: | Character(s): |
| Rob Paulsen | Yakko Warner, Pinky, Katie's Dad, Caroler #1 |
| Jess Harnell | Wakko Warner, Caroler #2 |
| Tress MacNeille | Dot Warner, Katey Cupcake, World's Oldest Woman |
| Maurice LaMarche | The Brain, Squit, Morris |
| Frank Welker | Chicken Boo, Runt, Ted Foppel, Announcer |
| John Mariano | Bobby |
| Chick Vennera | Pesto |
| Sherri Stoner | Slappy Squirrel, Assistant |
| Nathan Ruegger | Skippy Squirrel |
| Brian George | Lou |
| Scott Valentine | Jacobi Myers |
| Kevin Michael Richardson | Almond Rocha, Cab Driver |
| Steve Bernstein | Carol #3 |
| Julie Bernstein | Caroler #4 |
| Mary Gross | Katie's Mom |
| Laura Mooney | Katie Ka-Boom |
| Justin Garms | Tinker |
| Buddy Hackett | CEO |
Gag Credits
You Better Not Cry
You Better Not Pout
I'm Telling You Why
Wakko Put A Little Surprise In The Eggnog
Stinger
Yakko, Wakko and Dot: Sit, Ubu, sit.
Ad blocker interference detected!
Wikia is a free-to-use site that makes money from advertising. We have a modified experience for viewers using ad blockers

Wikia is not accessible if you've made further modifications. Remove the custom ad blocker rule(s) and the page will load as expected.