Animaniacs Episode 99
Air date:
November 14, 1998
Season:
5

---

Variable verse:
YW&D: "Pinky and the Brainy..."

---

Gag credit(s):
A special THANK YOU to all those who have contributed to the success of Animaniacs
Just Wait Until Episode #100! - Just Wait! And Wait! And Wait!

---

Closing tag:
YW&D: "Goodbye, nurse!"

---

Prev:
Episode 98
Next:
none
List of Animaniacs Episodes
Episode 99 is the series finale of Animaniacs. It originally aired on Kids' WB as part of the Animaniacs Super Special along with the series finale of Pinky and the Brain. It premiered November 14,1998
Newsreel of the Stars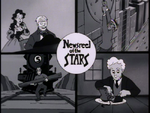 Variable verse: "Pinky and the Brain-y"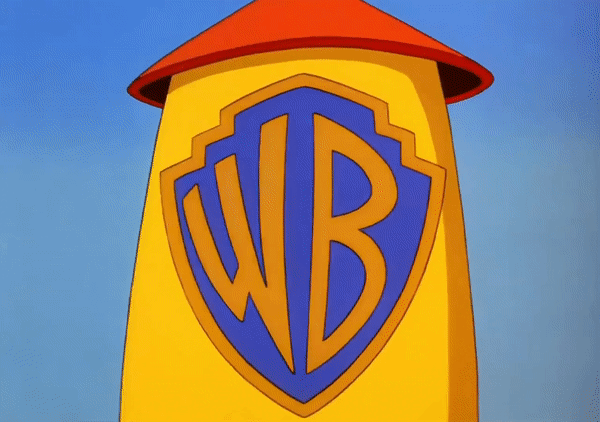 Trivia
Birds on a Wire
The
Goodfeathers
observe a beautiful sunrise.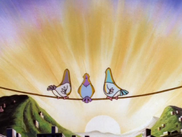 Trivia
The final Goodfeathers cartoon.

The Scoring Session
Written by Nick DuBois, Kevin Hopps, Randy Rogel and Tom Ruegger
Directed by Mike Milo
Synopsis
Neivel Nosenest, filling in for regular conductor Richard Stone, leads a scoring session for an Animaniacs episode with the whole cast as the orchestra and the Warners, once again, annoying him.
Trivia
The orchestra consists of:
If you look closey, in the scene where Dot is walking to her chair, you can see that Minerva is now the size of a normal mink instead half the size of a human.
The final Yakko, Wakko, and Dot cartoon.
When Runt was saying that one of the notes is a G-Flat Rita's eyes are green.
This is the second of two shorts where Katie Ka-Boom appeared outside her own segment, the other bring "The Big Wrap Party Tonight".
Transition
In a redubbed version of the "Very Special Show" opening, consisting of mostly reused production cells, the Warners introduce a tribute to the first 99 episodes of Animaniacs.
Trivia
The ending of this version of the very special opening, where Wakko's line was originally, "It's especially stinky!" (it can be heard here), can be heard on non-US prints of the episode "Animaniacs Stew". When this version was eventually used (in the US and Internationally) for this episode, the line has been redubbed "It actually doesn't stink!"

The Animaniacs Suite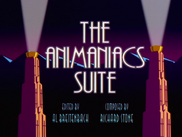 Edited by Al Breitenbach
Composed by Richard Stone
Synopsis
In the last ever cartoon of the series, Richard Stone and the Warner Bros. Studio Symphony perform a brilliantly arranged tribute to the musical themes of Animaniacs accompanied by clips from the show. The themes heard, in order, are:
Introduction (with the Theme song, and interpolations of the "Barber of Seville" overture and Beethoven's Symphony No. 5)
The Theme song
The Yakko, Wakko and Dot theme (with some interpolations of "Stars and Stripes Forever", "the Light Cavalry Overture", "Rule Britannia", "Battle Hymn of the Republic", and "Le Marseilles")
Mindy's theme
Rita's theme (also accompanied by footage of Hello Nurse and Minerva Mink)
Goodfeathers cue
Slappy's cue (adaptation of Dvorak's "Humoresque")
Medley recapitulation
Theme song reprise

This was the final Animaniacs episode.
Cast
| | |
| --- | --- |
| Voice Actors: | Character(s): |
| Rob Paulsen | Yakko Warner, Dr. Scratchansniff, Pinky |
| Jess Harnell | Wakko Warner, Walter Wolf |
| Tress MacNeille | Dot Warner, Hello Nurse, Marita Hippo, Miss Flamiel, Frau Hassenfeffer |
| John Mariano | Bobby |
| Chick Vennera | Pesto |
| Maurice LaMarche | Squit, The Brain, Wakko's Burps |
| Michael McKean | Neivel Nosenest |
| Frank Welker | Ralph T. Guard, Runt, Flavio Hippo, Recording Engineer |