The second Christmas episode of Animaniacs.
Slippin' on the Ice
Music: Richard Stone
Lyrics: Tom Ruegger
Direction: Rusty Mills
The Warners sing a parody of Singin' in the Rain.
Snow and sleigh bells are added to every frame of the theme song.
Last line
Yakko: Citizen Kaney...
Twas the Day Before Christmas
Written by Randy Rogel and Tom Ruegger
Directed by Rusty Mills
Synopsis
The cast of Animaniacs star in their interpretation of the Clement Moore poem "A Visit from St. Nicholas".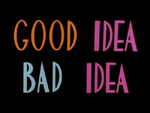 Good Idea: Singing Christmas carols to your neighbors.
Bad Idea: Singing Christmas carols to your neighbors
on the Fourth of July.

Jingle Boo
Written by Deanna Oliver
Directed by Greg Reyna
Synopsis
Chicken Boo works as Santa Claus for a department store that gives out a requested toy by a conveyer belt. However, Colin (aka the Randy Beaman kid) knows that Santa is really a giant chicken, to which the manager chalks up as a kid's odd fear and points out that Chicken Boo is the best Santa they have ever had. In true fashion, an accident with the conveyer belt rips off Chicken Boo's costume. An enraged manager remarks that "maybe they let chickens work as Santa in Arkansas, but not in the big city", and promptly kicks Chicken Boo into the sky. The real Santa saves the day by swooping down to rescue him and gives Chicken Boo a happy ending by giving him a ride in his sleigh.
Written by Tom Ruegger
Directed by Jeffrey DeGrandis
Music adapted by Russell Brower
The Great Wakkorotti returns to belch his way through "Jingle Bells".
Good Idea: Finding Easter eggs on Easter morning.
Bad Idea: Finding Easter eggs on Christmas morning.

Toy Shop Terror
Written by Tom Minton
Directed by Jenny Lerew and Dave Marshall
Synopsis
To the music of Raymond Scott's "Powerhouse", the Warners run amok in a toy shop.
Trivia
This marks the only use of "Powerhouse" in Animaniacs and all other Ruegger/Spielberg shows. All other times, a soundalike is used.
A repeat of the classic song from episode 3 because of its wintry setting.
Cast
Voice Actors:
Character(s):
Rob Paulsen
Yakko Warner, Dr. Scratchansniff, Pinky, Colin's Dad
Jess Harnell
Wakko Warner (does not speak in Toy Shop Terror)
Tress MacNeille
Dot Warner, Hello Nurse, Marita Hippo, Sabina
Sherri Stoner
Slappy Squirrel
Nathan Ruegger
Skippy Squirrel
Frank Welker
Ralph T. Guard, Thaddeus Plotz, Flavio Hippo, Runt, Buttons, Chicken Boo
Tom Bodett
Announcer
Maurice LaMarche
The Brain, Squit, Santa Claus, The Burper
Chick Vennera
Pesto
John Mariano
Bobby
Nancy Cartwright
Mindy
Colin Wells
Colin
Gail Matthius
Sabina's Mom
and Bernadette Peters as Rita
Nutcracker
Stinger
Yakko, Wakko & Dot: Merry Christmas!