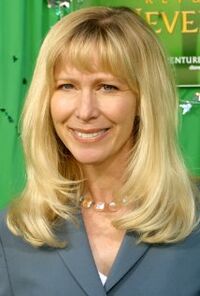 Date of Birth
20 February 1967, New York City, New York, USA Katherine Soucie is an American voice actress, who'd best known as Mom from Dexter's Laboratory, Fifi La Fume from Tiny Toon Adventure, and the DeVille twins from Rugrats.
She is known for doing various accents, and has voiced several mother characters in her career.
Role(s)
Fifi La Fume
Ad blocker interference detected!
Wikia is a free-to-use site that makes money from advertising. We have a modified experience for viewers using ad blockers

Wikia is not accessible if you've made further modifications. Remove the custom ad blocker rule(s) and the page will load as expected.