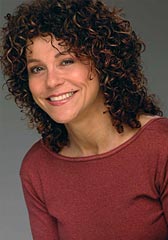 Lauri Fraser
A voice over actor, storyteller, and creator/producer of I Love A Good Story. She has written and performed three one-person shows, and has performed at most of the story salons around town, and when she's not producing, writing, or performing, she keeps it real as a Beverly Hills hairdresser.
Animaniacs (TV Series)  1994
Reporter
- Oh, Oh, Ethel/Meet John Brain/Smell Ya Later/Spike (1994) ... Reporter (voice)
Ad blocker interference detected!
Wikia is a free-to-use site that makes money from advertising. We have a modified experience for viewers using ad blockers

Wikia is not accessible if you've made further modifications. Remove the custom ad blocker rule(s) and the page will load as expected.