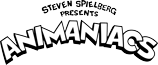 Hellooooooo Nurses and Nurse'ets! You've just jumped from the world of reality and into the wacky and zany world of the Animaniacs Wiki! The wiki devoted to the award-winning series Animaniacs! Faboo!
You can also fill in the "About" page at Project:About.
To write a new Animaniacs Wiki article, enter the page title in the box below. As Bugs Bunny said, "Every little bit helps," but in this case, its every accurate bit.
Also, watch Animaniacs every weekday at 9:00 a.m. Eastern/6:00 a.m. Pacific on the Hub Network. They know what they're doing, that's for sure!
---
---
Animaniacs Hidden Innuendo
---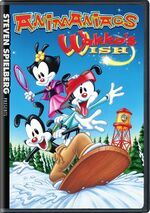 ---
Click on Charactor Image Above Or Box Below
---
Visitors

---
Where to start