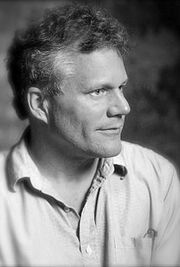 Peter Hastings is an American animation writer. On Animaniacs, he wrote a majority of the Pinky and the Brain cartoons and later moved onto the spin-off. However, when the new head of Kids' WB! suggested making changes to the show, Hastings was an outspoken critic of that move. One of his last scripts for the show he wrote before he quit was "You'll Never Eat Food Pellets in This Town Again", which described his feelings toward the changes.
Hastings also appears as himself in the beginning of "Yes, Always".
Cartoons written
Ad blocker interference detected!
Wikia is a free-to-use site that makes money from advertising. We have a modified experience for viewers using ad blockers

Wikia is not accessible if you've made further modifications. Remove the custom ad blocker rule(s) and the page will load as expected.