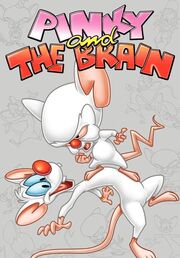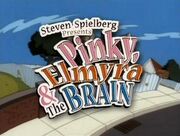 Pinky and the Brain is a recurring segment on Animaniacs focusing on Pinky and The Brain, two genetically-spliced lab mice who come up with various plans to take over the world.
In 1995, they were later spun-off into their own series with the same title, that lasted until 1998. However, while they had their own segment, they still appeared in Animaniacs.
This in turn spun-off another series called Pinky, Elmyra & the Brain (adding Elmyra Duff) which did not fare well.
Segments
Other appearances
Gallery
Ad blocker interference detected!
Wikia is a free-to-use site that makes money from advertising. We have a modified experience for viewers using ad blockers

Wikia is not accessible if you've made further modifications. Remove the custom ad blocker rule(s) and the page will load as expected.