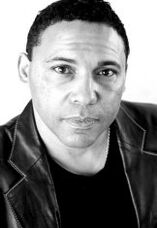 Thomas John Randle
Born: December 21, 1958 - Hollywood, California, USA
The American tenor, Thomas John Randle, began early studies in conducting and composition but a scholarship to study voice soon meant a change in career direction.
Thomas Randle made his début with the English National Opera as Tamino in Die Zauberflöte and has repeated the role with great success at Deutsche Oper Berlin, Glyndebourne Festival Opera, Hamburg, New Zealand and the Covent Garden Festival. Well known for his vivid and committed stage portrayals and a unique ability to embrace a wide variety of repertoire, Randle has emerged as one of the most exciting and versatile artists of his generation.
---
Animaniacs (TV Series)
Pepperoni
- Variety Speak/Three Tenors and You're Out/Bingo (1995) ... Pepperoni (voice)
Ad blocker interference detected!
Wikia is a free-to-use site that makes money from advertising. We have a modified experience for viewers using ad blockers

Wikia is not accessible if you've made further modifications. Remove the custom ad blocker rule(s) and the page will load as expected.