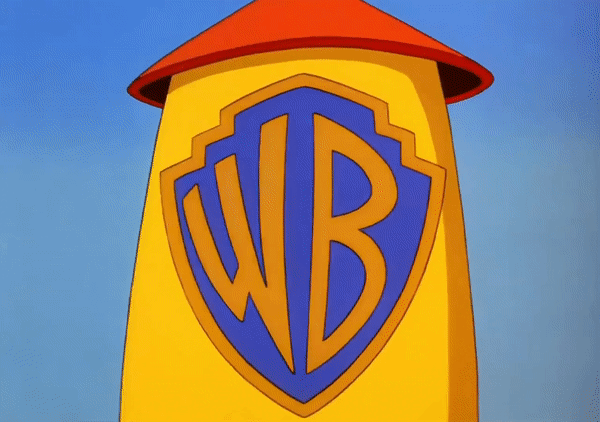 Last line
Yakko: Citizen Kaney...

Tower Escape
The Warners escape the water tower by skiing a mountain of popcorn.

Garage Sale of the Century (406-727)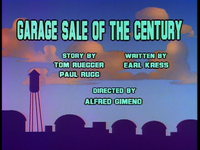 Story by Tom Ruegger and Paul Rugg
Written by Earl Kress
Directed by Alfred Gimeno
Synopsis
The Warners go to a garage sale to literally buy a garage from a very greedy Pa Bear.
Trivia
In the crowd scene in the end, Buster and Babs Bunny (no relation), and Dizzy Devil from Tiny Toon Adventures and Batman can all be seen (although one has to pause the footage to spot them).
Trasition
The Warners are in a Chinese restaurant reading their fortunes from their cookies. Wakko's fortune happens to be the next cartoon.
West Side Pigeons (406-704)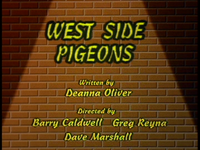 Written by Deanna Oliver
Directed by Barry Caldwell, Greg Reyna & Dave Marshall
Synopsis
The Goodfeathers star in a parody of West Side Story where Squit wants to fall in love.
Trivia
This is the first appearance of the statue of Martin Scorsese, who directed, among other films, Goodfellas, of which "Goodfeathers" is a parody.
The city park holds a Leonard Bernstein memorial concert. Bernstein composed West Side Story, which is parodied in this cartoon.
The Warners cameo during Squit's "Carloota" song from inside the trash can he is standing on.
Cast
Moose Caller
Stinger
Yakko, Wakko and Dot: Goodbye, nurse!
Ad blocker interference detected!
Wikia is a free-to-use site that makes money from advertising. We have a modified experience for viewers using ad blockers

Wikia is not accessible if you've made further modifications. Remove the custom ad blocker rule(s) and the page will load as expected.